Perhaps you are in a hurry to get your web site up, and don't want to work with our designer to get that custom-built site you have always wanted.
If you think you will be happy with an "out of the box" solution, you will enjoy this series of some of the best themes we have found online.  All are compatible with WooCommerce (shopping cart).  Not all will be mobile-responsive, so if that is important to you, make sure you check on their site.  (And it is STRONGLY recommended that your site be mobile responsive, because it has been said that Google is, or will be, penalizing sites that aren't).
Or, simply use the themes we show in this series as a starting point for when you discuss your requirements with our designer.
We haven't (yet) built sites with all these themes, but please do let us know what you like the look of!
AppThemes and WooCommerce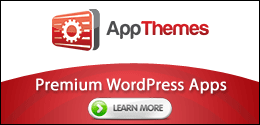 AppThemes is the leader in applications themes for WordPress.  To date they have over 20,000 customers and six application themes.  In addition, they have over 100 products in their AppThemes Marketplace.  Marketplace products range from child themes for ClassiPress, Clipper, JobRoller and Vantage to plugins and payment gateway add-ons.  ClassiPress is a classified Ads application theme and is one of their more popular products.  ClassiPress is the parent theme for Skye which we'll tell you more about now…
Skye child theme for ClassiPress
It's amazing how creative WordPress theme developers are getting in regards to integrating WooCommerce.  Skye is a perfect example because it's actually a premium child theme for the very popular ClassiPress theme.  This unique ClassiPress child theme makes it possible to have a classified ads site and eCommerce site all-in-one.  Skye is a responsive, cleanly designed theme that looks great on all types of devices.  In the theme options you can choose from 14 different color schemes.
Skye displays an eye catching red "Featured" graphic in the corner of the images for Featured Ads which incentives users to pay more to have their Ad seen.  Also, it shows a red "Sold" graphic to alert users of items that are no longer available for purchase.  Skye is compatible with the popular Dynamic Muti-Level Fields plugin as well as BuddyPress.  If you have ClassiPress then consider enhancing it with eCommerce functionality via the Skye child theme and WooCommerce.
Key Features of the Skye child theme for ClassiPress:
Fully responsive child theme for ClassiPress 3.3
Easy to select your favorite color scheme in the WP admin – 14 color schemes to choose from
WooComm 2.0 ready
Compatible with the popular "Dynamic Multi-Level Fields" plugin
Thanks to http://uploadwp.com/woocommerce-themes/ for some of the content above.